Hello dear reader! Welcome to the first-ever installment of the Good Trouble studio blog. If you're reading this article, it can only mean one of three things:
Possibility #1:

You're a video game fan, particularly a Real-Time Strategy game fan, and lately you've been thinking to yourself "Well dang, I sure do wish there was a new RTS out there that could rekindle my love for the genre, introduce fresh gameplay experiences and accessibility options that bring in my RTS-adverse friends, and maybe, just maybe, this mythical game could become my new favorite game of all time."

If this is you, we're glad you're here.
Possibility #2:

You're a relative/neighbor/dentist of a Good Trouble collaborator attempting to learn more about what they do for a living. After having a polite conversation with them at a recent function, you took it upon yourself to type "Good Trouble" into Google which brought you to this article. If you are still lost after reading the text below Possibility #1, give up now.

If this is you, we're glad you're here but this article is not going to get any easier. We're making a video game here at Good Trouble. No, it's not "a Fortnite".
Possibility #3:
You're not a person but instead a search-engine optimization bot intent on picking up keywords.

We're glad you're here.

Also: Games, gaming, RTS, real time strategy, accessibility, game of the year, top 10 games, Avatar 2, Oppenheimer, free iPad, Nike, V-Bucks, recipe TikTok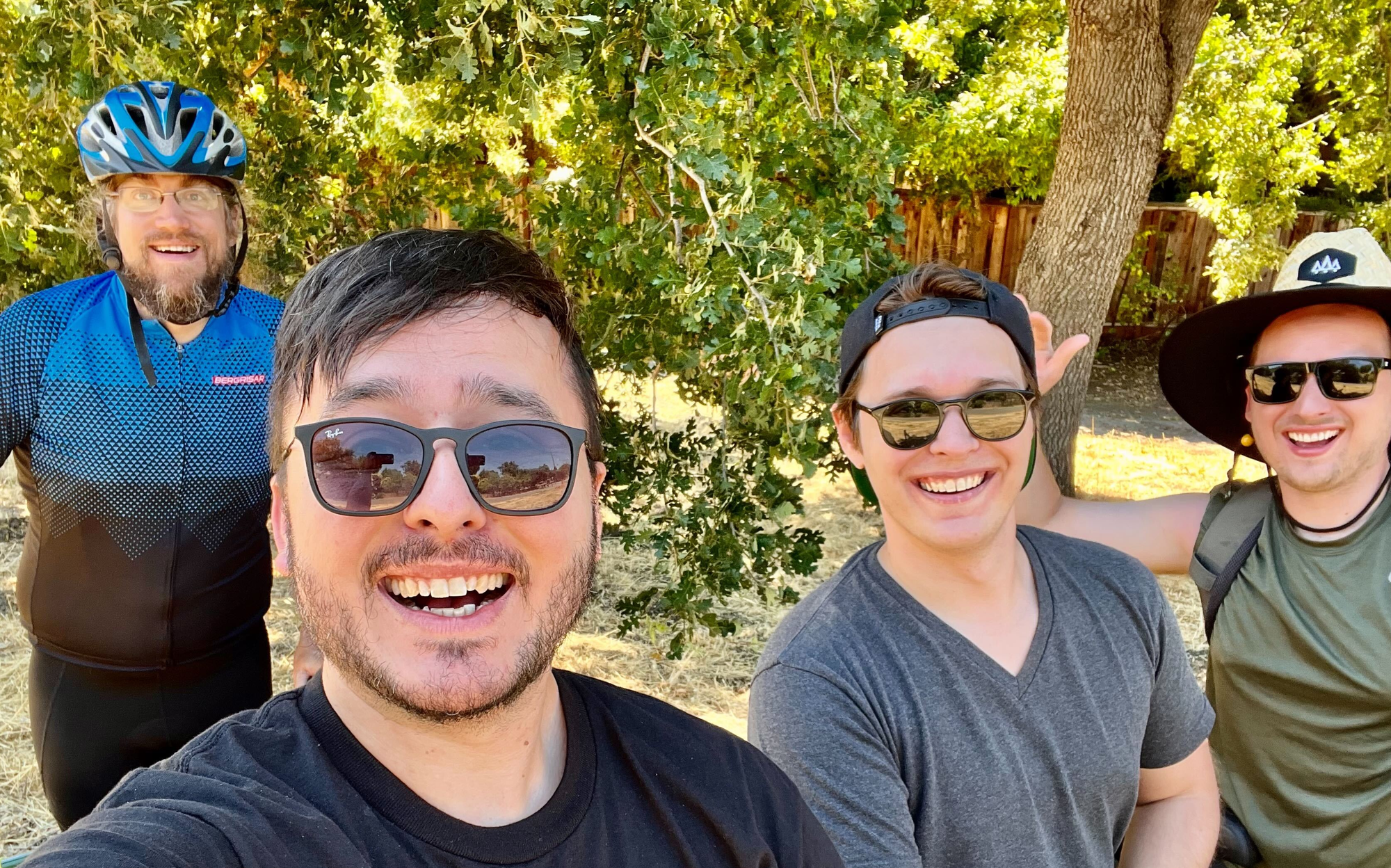 Now that we've figured out who you are, let's talk about us. We're Good Trouble. We're a brand new game studio made up of folks from Disney, Finji, and Google (And maybe possibly YOU?). We're a remote-first studio meaning it's all work-from-home all the time. No stuffy office, no dreadful commute, no limit to what we can do.

We're making the Real-Time Strategy game that we've always wanted to play. Everyone on the team has a deep love for RTS games both new and old - we're downright thrilled to be working on a project that brings a fresh twist to the storied genre. While let's going to be tricky striking a balance between new and old, we're confident that the core principles that lie at the heart of our development, approachability and accessibility, will lead the way in creating a game worth coming back to again and again.

With many modern RTS and MOBA games relying on a high skill-floor for players to even stand a chance, our project aims to craft a player experience that appeals to both seasoned veterans and newcomers alike. We want to capture the joy of being competitive without relying on the muscle-memory of someone who has played over a thousand hours. In short, we want our project to help you fall in love with the RTS genre, whether that be for the first time… or all over again.
But that's just one consideration. Our inclusion efforts go far beyond player familiarity and skill - we're on a mission to not only create a welcoming RTS, but a truly accessible RTS. Whether UI customization, visual/sonic assists, adaptive controller support - you name it. Good Trouble's top priority is to not only support as many accessibility options as possible in our projects but to integrate them as effectively as possible for maximum player consideration. Through thoughtful gameplay design considerations starting from day one to constant consultation with both accessibility professionals and our community at large, we're making sure our project truly is for everyone.
While it will be some time before we formally reveal what we're cooking up, we will be regularly updating this space with juicy peeks behind the curtain. As we push onward, you can expect this space to be filled with all kinds of content. Journals from our team members, breakdowns of our inspirations (both RTS and beyond), and maybe even some old family recipes- this is just a taste of what the future holds.

Until next time,
Harris @ Good Trouble
---
Subscribe
Join the newsletter to get the latest updates.
---