Goodness gracious, we haven't even introduced ourselves yet. Let's fix that.

Coming together, the members of Good Trouble create an all-star assembly of developers so gosh-darn rad that any description of their achievements could easily be misconstrued as boasting. Our team comes from a wide-ranging background of disciplines in and around the interactive entertainment space, combining decades worth of industry experience with fresh ideas from outside of the realm of video games.

So without any further ado, say hello to the Good Trouble starting lineup: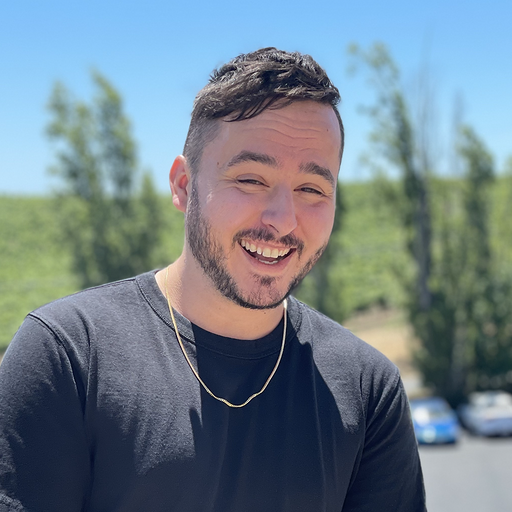 Arman Nobari
CEO & Lead Designer
While undergoing chemotherapy in his teens, Arman discovered a love for making games. In the years that followed, he taught himself portraiture and product design, eventually leading to a career at YouTube, where he led an accessibility-focused product incubator. Arman was a contributing artist on the BAFTA-nominated game NeoCab, has had his work appear in VICE and gallery shows, and solo-developed an award winning game called Harlow. A lifelong gamer, Arman's favorite games include League of Legends, Age of Empires, Warcraft 3, and Baldur's Gate, among others. As founder and CEO of Good Trouble, Arman brings together his experience of living with a disability and his deep history building accessible and person-focused experiences.
"I believe games are important because fun is important. As a studio, we have a great responsibility to make thoughtful, inclusive, and accessible games — to create experiences that wholeheartedly welcome everyone to play. That's the core of our mission at Good Trouble, and it's what fills my soul with purpose every day."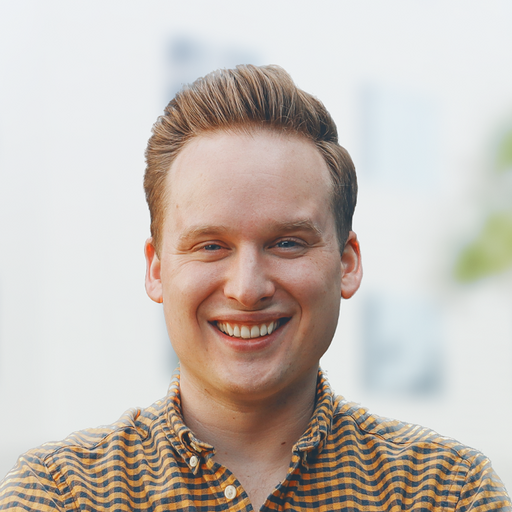 Anthony Gibson
COO

Getting lost in RTS games like Age of Empires and Starcraft II is where Anthony discovered his unique love for designing and optimizing systems. After teaching himself how to design and build websites and apps, Anthony's career focused on building accessible consumer-product experiences for companies including Bright Machines, Modern Animal, and Google. As COO of Good Trouble, Anthony manages the studio operations, while also leading in-game UI design and development.
"I'm most proud of being a part of a studio that focuses on crafting high-quality games that can be enjoyed by everyone as a core part of our studio. It's not just some catchphrase, it's built into our process from the very beginning to build some of the most accessible games ever made."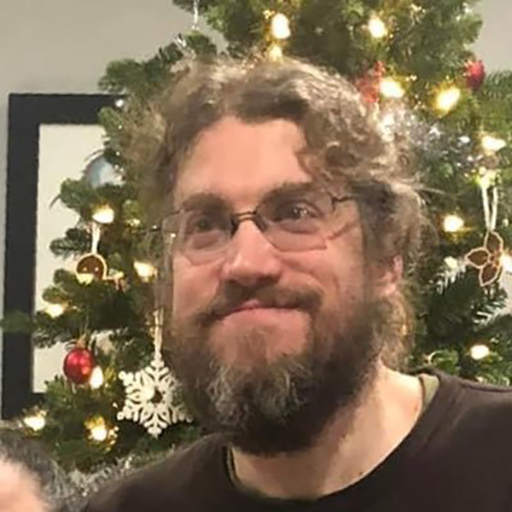 Joel Davis
Lead Programmer

Joel is a graphics programmer with a deep background in animation and film VFX, developing software tools used on projects including Mulan and the Star Wars prequels. He's worked on large AAA games at EA, indie games like NeoCab, and mobile music experiments at Smule. A game jam fanatic, having participated in the Ludum Dare jam since (almost) the very first one, and tabletop gaming enthusiast, he's currently most excited about exploring ideas that combine the strategy, social interaction and cooperation of board games with the interaction and possibility space of digital games.
"Games are for everyone. Even simple changes can turn a game from a frustrating experience into a source of joy for many people. In my life I've found that small but thoughtful ideas, like house rules or mods, can help a game become a connection and shared experience for people who might otherwise have a frustrating time of it, whether that's because of a disability, a temporary situation or just a different background or perspective. My hope is that by putting accessible design first, we can make games that invite everyone to enjoy, to make connections, and simply play together."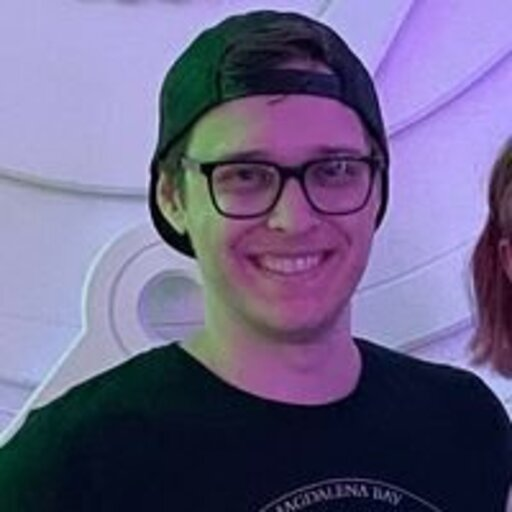 Harris Foster
Director of Communications

The rise of easily-accessible online gaming in the early 2000's introduced Harris to the value of strong digital communities, and just how powerful their connections can be. Creating tight-knit community spaces to keep up with friends evolved into a professional career, with Harris becoming an authoritative voice in the video game community and communication fields. Harris has led communities for multiple Game of the Year winning projects such as TUNIC and Chicory: A Colorful Tale, written articles featured on PlayStation.Blog, Xbox Wire, and Giant Bomb, and appeared on stage and camera at events like E3 and PAX. As Director of Communications at Good Trouble, Harris is excited to bring the studio's mission of integrity and accessibility to gaming audiences.
"The work we're doing at Good Trouble is fulfilling on both a personal and professional level. Getting fans excited about gaming is what I'll always love to do, but having the privilege to work on games with the level of care that Good Trouble holds at its core is truly an honor all its own."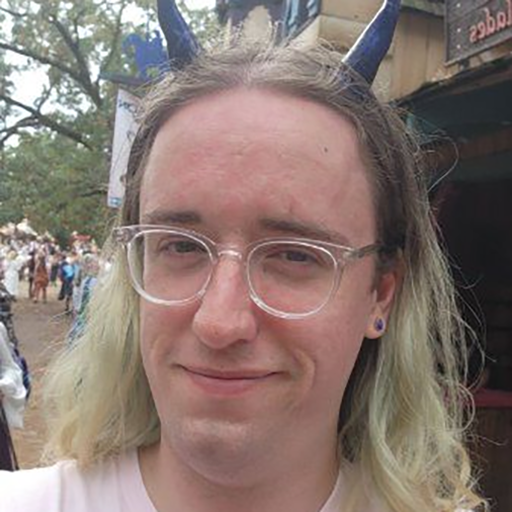 Mike Rea
Gameplay Engineer
Mike is a gameplay engineer with a lifelong desire to create new worlds and experiences. They grew up in the faraway Scandinavian lands of Minnesota, and find comfort in familiar snowy places like Bruma or Noveria. They love games like Hitman: World of Assassination, Kingdom Hearts, and Fallout: New Vegas.
They're excited to be contributing to such an important project, and will bring up colorblindness accessibility at every available turn!
"I'm excited to be part of this project as it represents what all games should achieve; accessibility first and foremost. Games are for everyone, no one should feel like an afterthought!"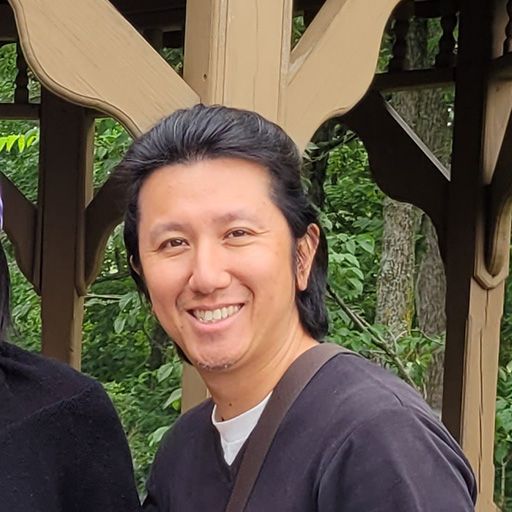 Sam Yip
Art Director

Sam has been into drawing and painting ever since he was a little kid growing up in Hong Kong. Over the years, he had the privilege of contributing to a variety of game projects at places like MobilityWare, THQ, EA, and Disney. He's super excited to be a Good Trouble maker, creating exciting new worlds and characters with the team!!
"I feel super honored to be a part of Good Trouble because I get to contribute to meaningful games that welcomes everyone to join in the fun AND I get to team up with a bunch of awesome, fun, and authentic folks!"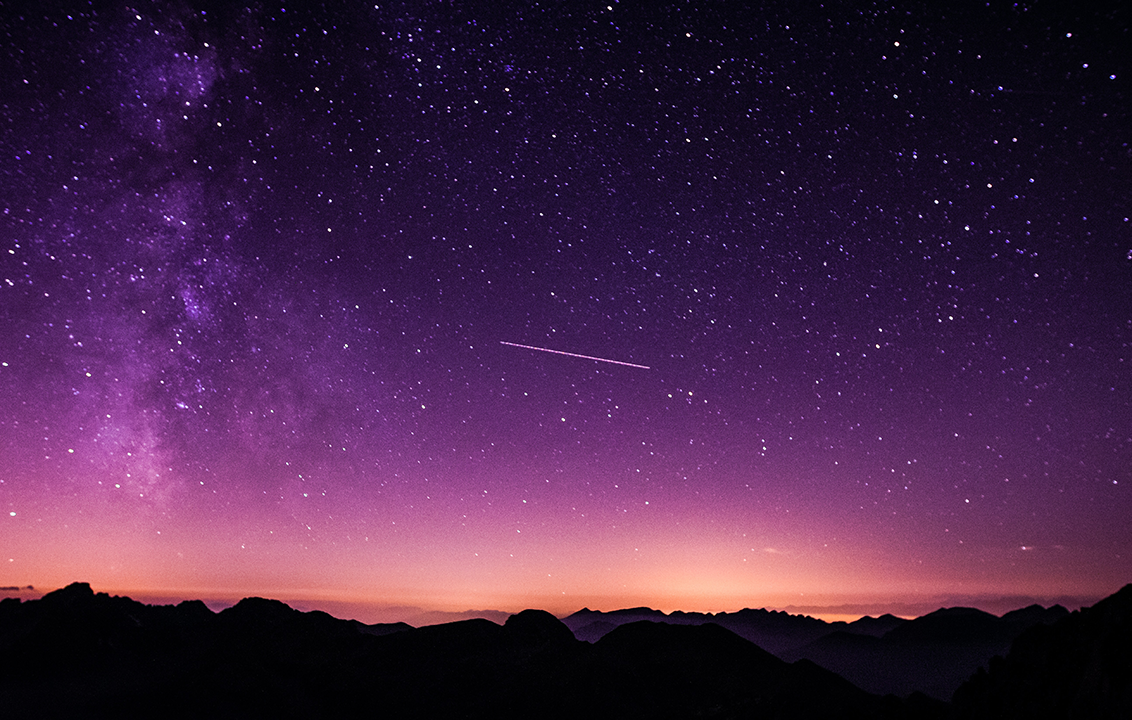 And That's Not All…
Supporting our core team is a stellar squad of behind-the-scenes advisors and investors that we'll introduce you to later down the road. But why stop there? Good Trouble is growing, and we'd love for you to come aboard. We're always on the lookout for talented folks to join our team and help shape the future of accessible, approachable games for everyone. If you're passionate about making a difference in the video game development space, we'd love to hear from you. Head on over to the Good Trouble Careers Page to take a look at our open positions. Who knows, maybe you'll be featured in our next blog post.

Peace out!
- Good Trouble
---
Subscribe
Join the newsletter to get the latest updates.
---