Seattle. The Emerald City. Good ol' Drizzleville. Call it what you will, there's something special about the crown-jewel of the Pacific Northwest in the late summer. For me, a bigtime nerd working at Good Trouble, Seattle's primary summertime attraction is the Penny Arcade Expo. I've lost count of how many PAXes I've attended over the last decade, but this year was different. This time around, I had the privilege of attending the show on behalf of Good Trouble, representing the latest and greatest in accessibility-focused gamedev. This opportunity provided a complete change of perspective in how I approach my favorite gaming event, and I'd like to share some of my observations with you, dear reader. Without further ado, here are my takeaways from PAX West 2023.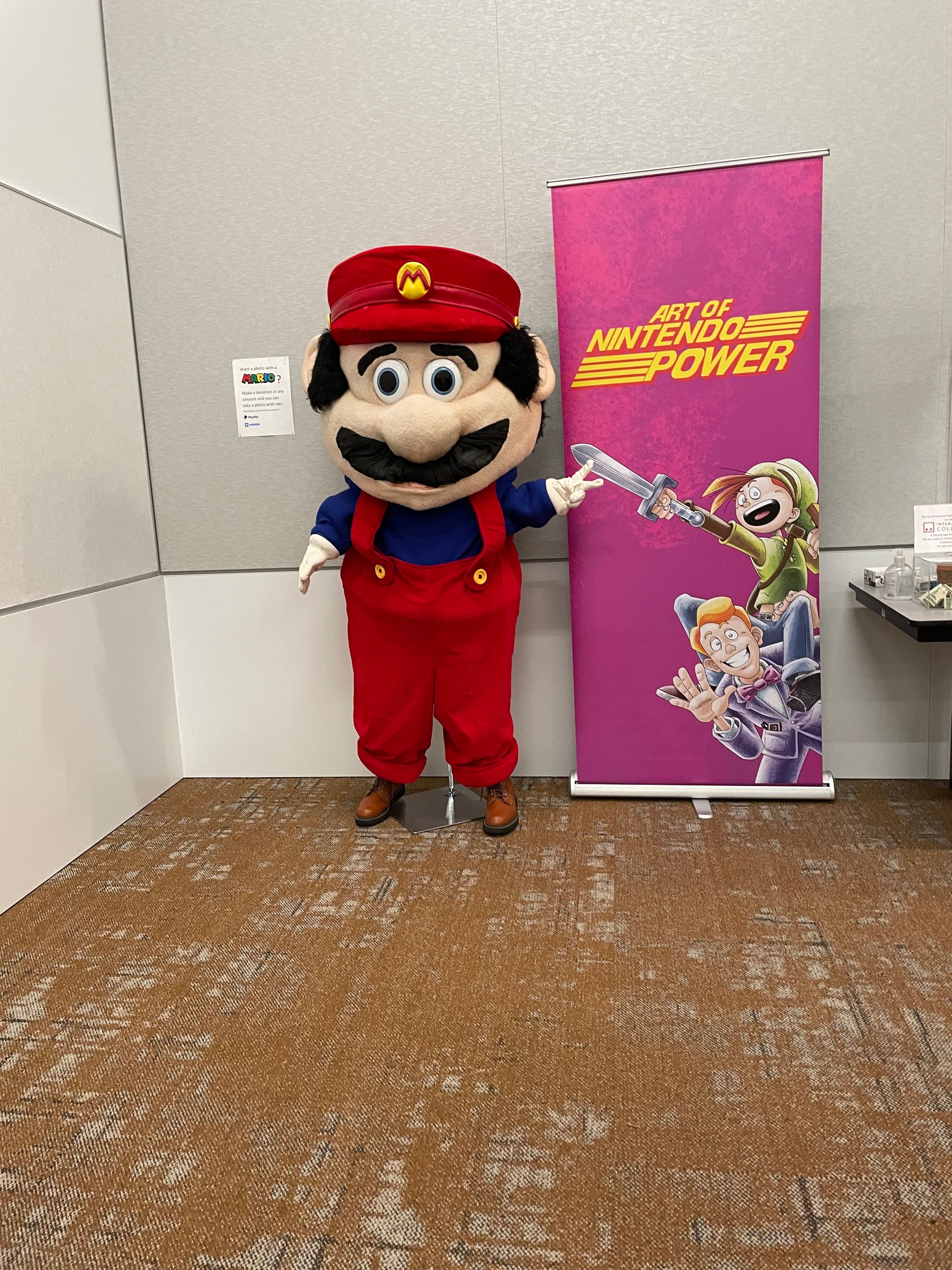 The Games
This might be hard to believe, but I had a great time playing video games at the video games convention. I know, I know. But hear me out.
I tag-teamed the show with my pal and fellow indie game developer Dylan Ilvento, and the very first thing we did upon hitting the show floor at 10AM opening day was make a bee-line towards the Tekken 8 booth to play a little one-on-one match. There is no better way to set the tone of a weekend of comradery and amusement than being handed a controller and getting the absolute snot beat out of you in a video game you've never played before. Being the good friend that I am, I provided Dylan with such an opportunity.
(Just kidding, it was actually really close. Dylan put up a great fight.)

((I still won though))
Tekken 8 notably introduced an alternate control scheme called Special Style, designed to lower the barrier to entry for pulling off rad-looking chained combos. As an accessibility feature, it can help more folks than ever enjoy the game – but as a quality of life feature, it can help just about anyone have a strong start even if fighting games aren't your usual jam.
While being a Tekken master if probably my number-one takeaway from the show, other highlights include:

The Panic Booth - Panic, makers of your favorite Macintosh productivity software turned producers of your favorite goose-based video games and crank-based handheld gaming devices, were showing off their latest lineup of software including the delightful Thank Goodness You're Here! a cartoonish adventure game that I simply cannot wait for. The demo had me playing as a two-foot tall silent… man? Boy? "Little dude" feels most appropriate. Apart from walking around, the only two interactions possible are "Jump" and "Slap", the latter of which produces zero results in most cases apart from a jiggling animation of whatever you just smacked and the emission of the funniest sound effect possible. It's a laugh-a-minute game and if you're a fan of Cartoon Network's 2010 era you'll be right at home.
Shot One - Shot One was a terrific Windjammers-like that rekindled my love for high-speed arcade sports titles. That's pretty much the long and the short of it. Windjammers is one of my favorite games of all time, and Shot One nailed what makes Windjammers special. Really pulling for that one.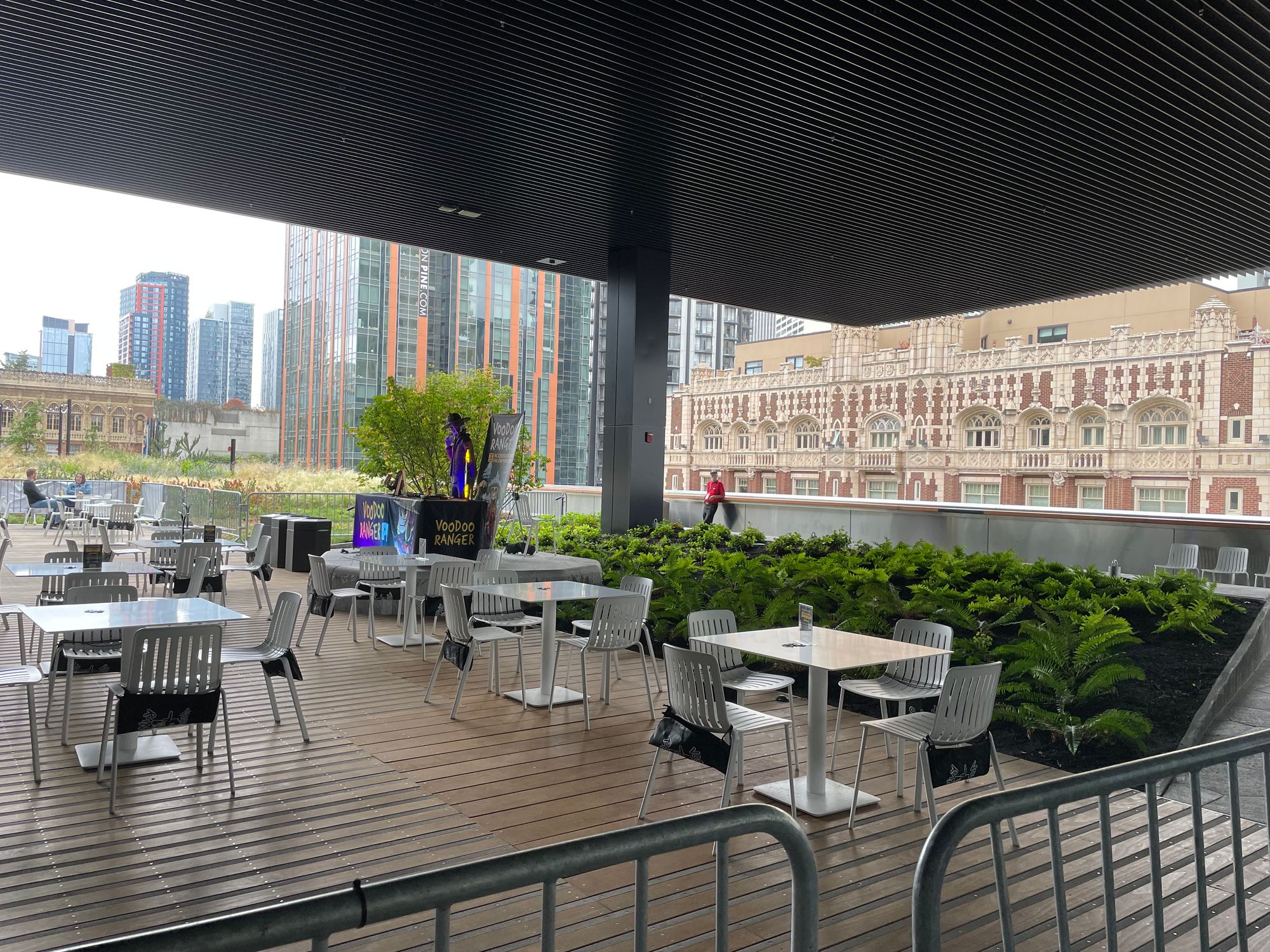 The Buildings
This year, PAX was split between two buildings. "Split" being a perfect word for the occasion, because it also describes my overall feelings on the decision.
A block away from the dusty old Seattle Convention we've all become accustomed to is its shiny brand-new cousin: the "Summit" building. A five story (!!!) mega-structure that on its own is down-right gorgeous and awe-inspiring, but when filled to the brim with gaming and paired up with the already-equally-large original building (now known as "Arch"), it becomes exhausting.
Walking back and forth from building to building was the most tiresome part of the entire trip. As an accessibility-focused studio, I should point out that while getting around within the buildings was still as relatively painless as it could be, the time spent bumping between the two venue were over-crowded, confusing, and daunting to navigate. There were two equally-stocked show floors to choose from with no clear indication as to why which booths were there. Want to see "X" game? Too bad, you're in "Y" building. This can be a solid challenge for just about anyone, but can be even more difficult if you use a mobility aid or have vision impairments.
By the end of the convention, a common point of discussion among people I ran into was trying to figure out why the show was laid out in the way it was. Crossing my fingers that Reedpop walks away from this show with some good feedback on this.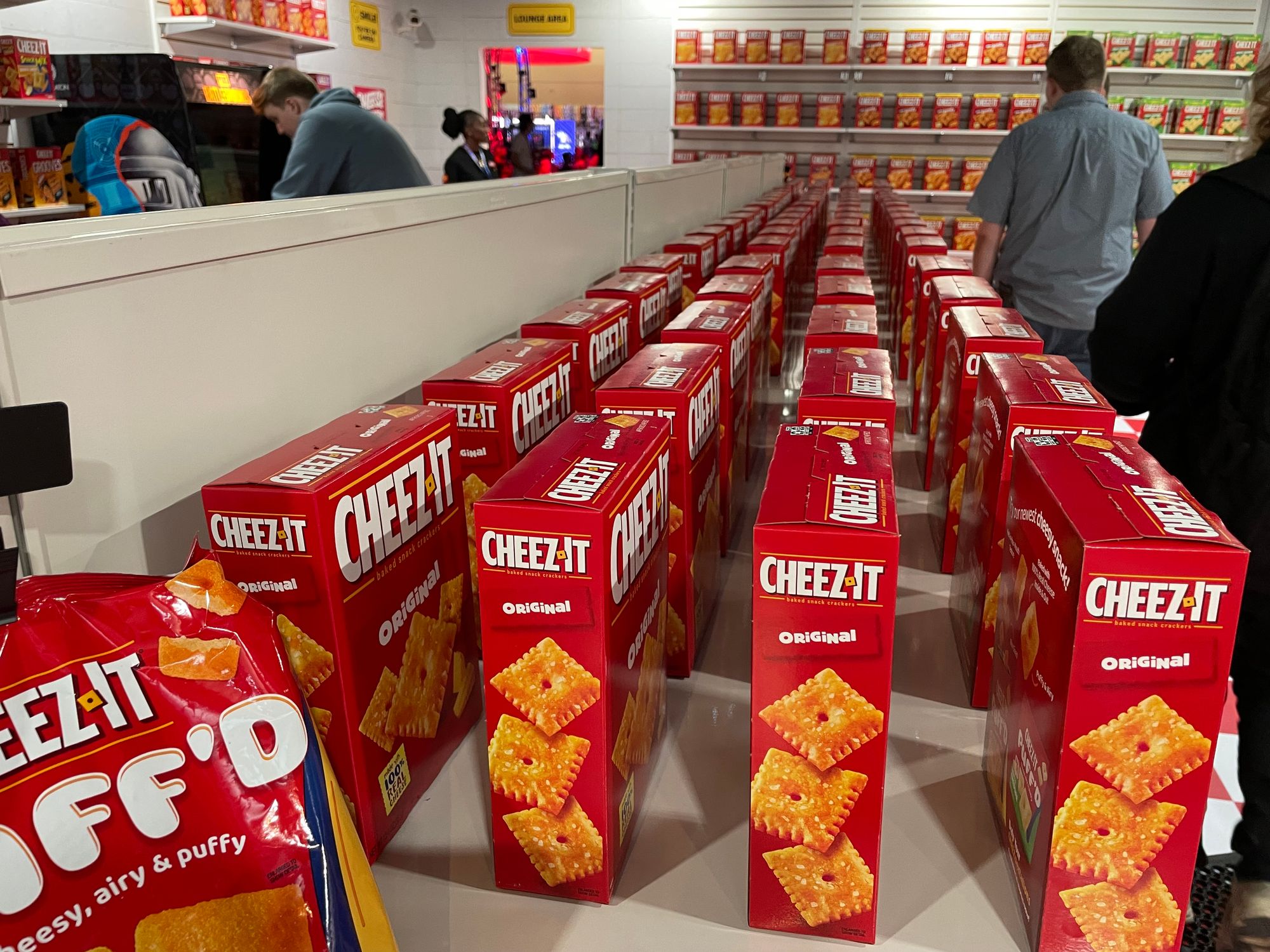 The WEIRD STUFF
Why was there a Cheez-It's popup store with PUBG arcade machines?
Why was there an Idaho Instant Mashed Potatoes tent?
...Are brands my friends?
I'll never know the answers to these questions, but I was brought a strange sense of comfort by asking them. I love Cheez-it's. Instant Mashed Potatoes deserve a place in gamers hearts. Brands have been there for me in ways some friends haven't.
I'm going to stop this segment before I get any more philosophical. I worry where this might go.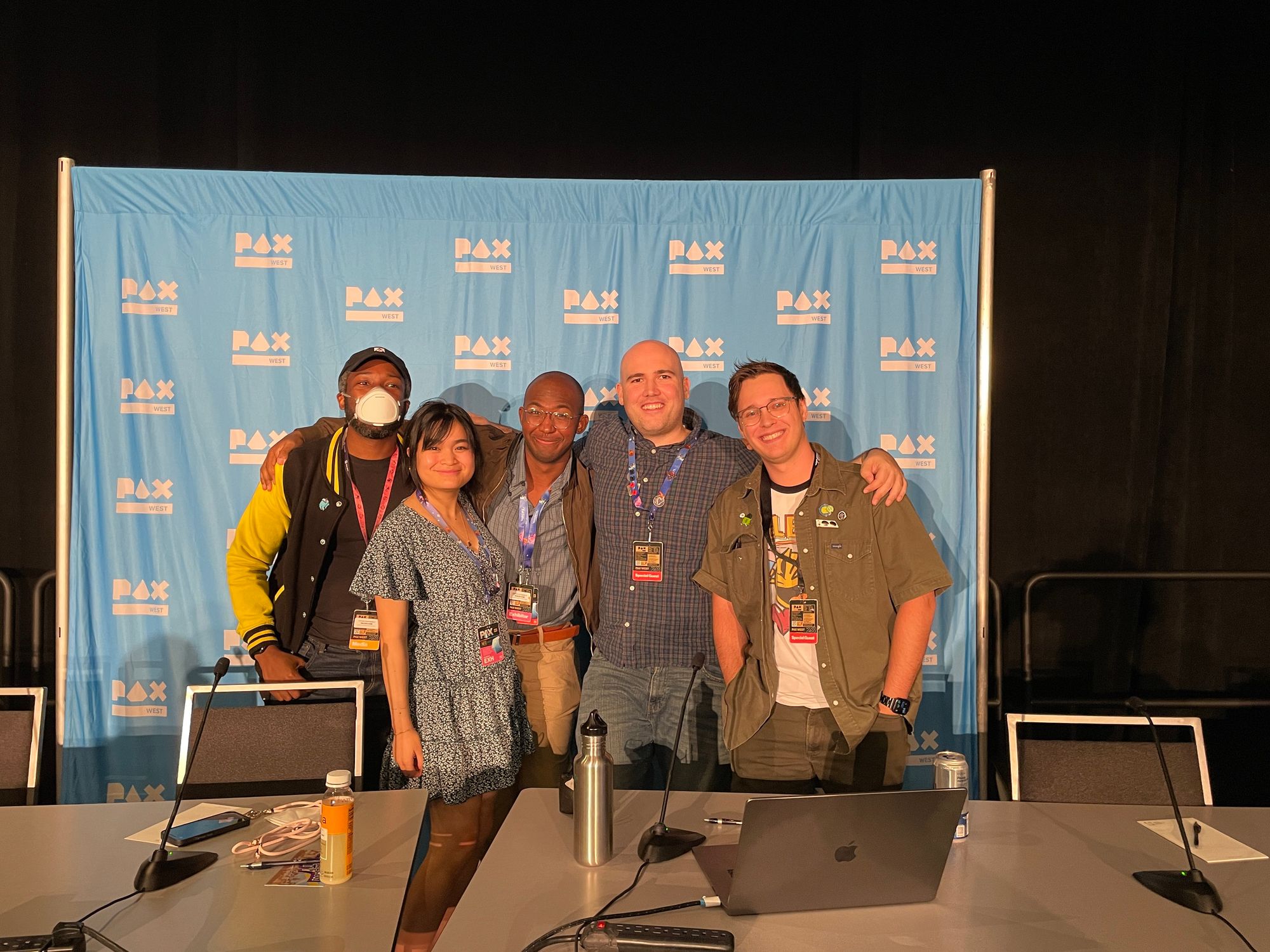 PAX is something every game fan should experience at least once, and this trip has further reinforced just how fun, wacky, and important the show truly is. Good Trouble is just spinning up right now, but we've got big plans on how we can be a part of the show going forward.
In the meantime, keep it locked to our company blog, and if you want EVEN more PAX content, you can check out my two 2023 PAX Panels over on YouTube. The first is a Gameboy Advance retrospective dedicated to finding the best games of the platform, which you can see here. There's also the Hidden Gems panel (availale in audio form here) which covers some of the games I mentioned above and a lot more!
Later gamers,
- Harris
---
Subscribe
Join the newsletter to get the latest updates.
---